Ryan, Terry and myself visited a couple of cemeteries in Des Moines and I did get some results. It surprised me that I got another mist photograph, and I got many excellent EVP's. It was an interesting evening, to say the least!
Mist at Merle Hay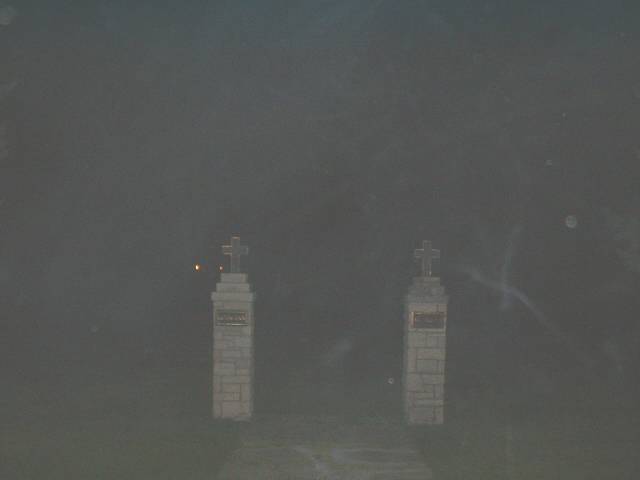 I am unsure what this is...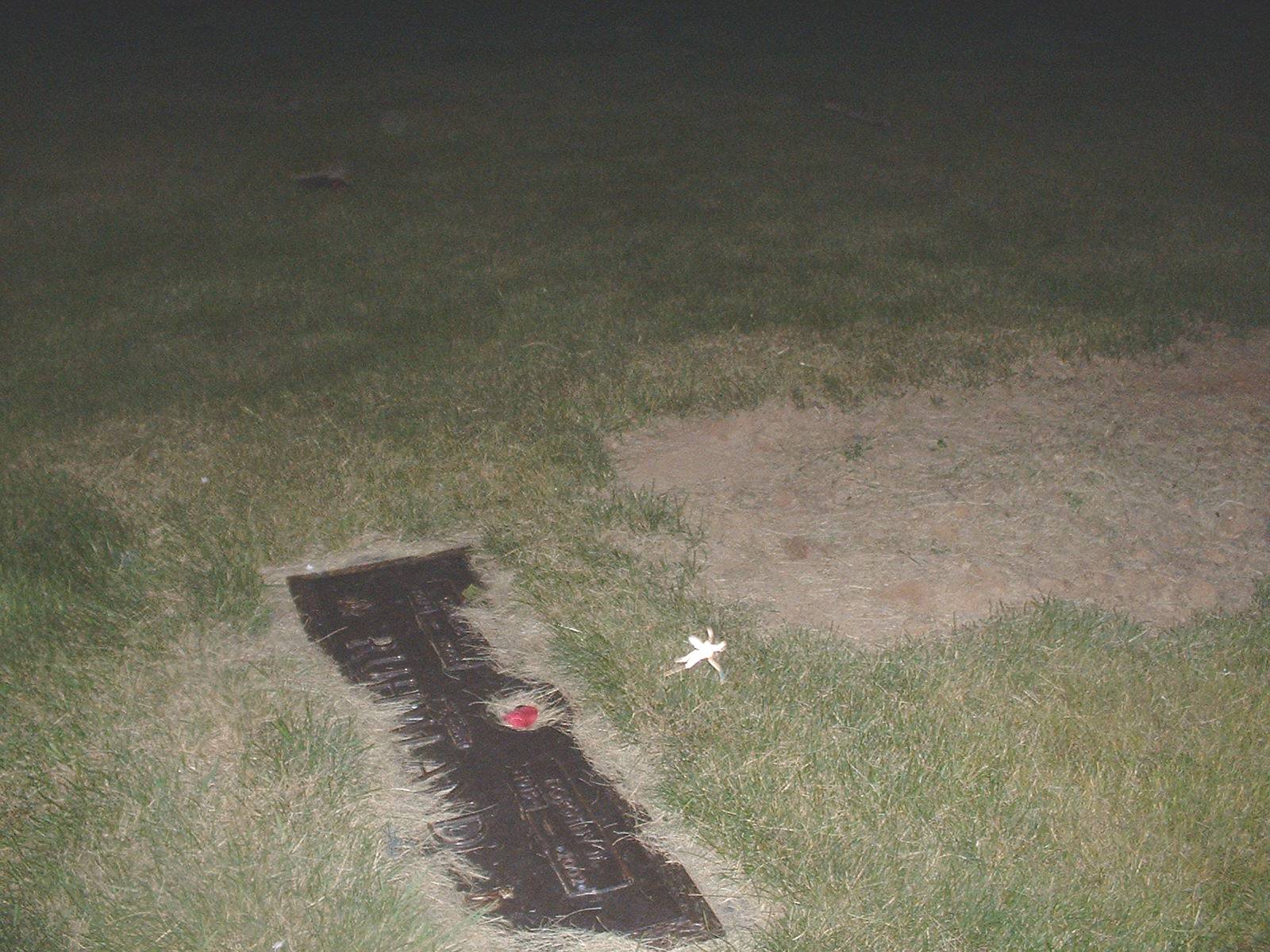 Orbs around Jesus statue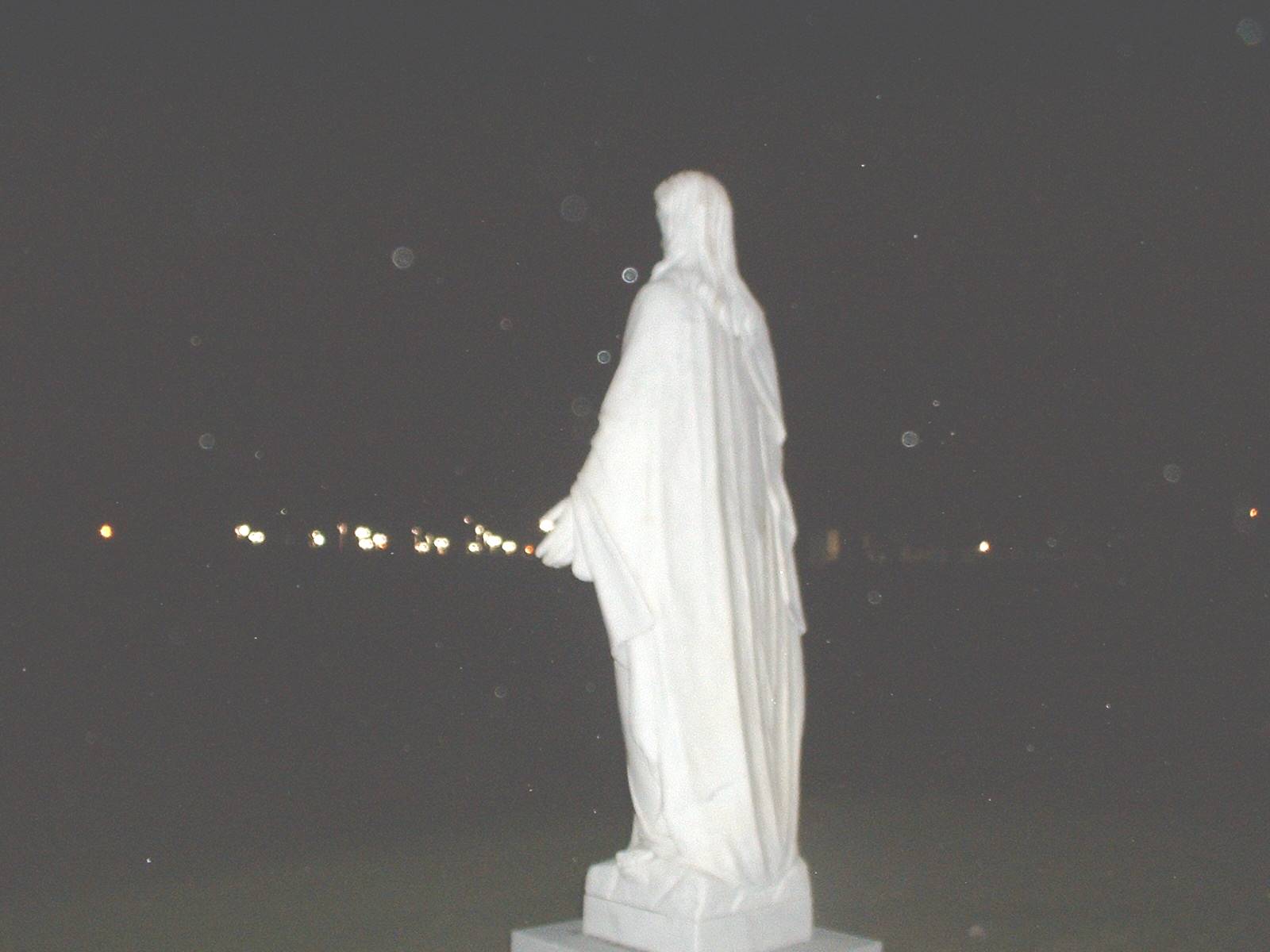 These were some of the EVP's I got that night. Ryan was stepping over some graves and a voice said "ahhhh." Then, later, a voice said "Ryan I tried to warn you." I was taking some pictures and I said "I wonder if these will turn out," and a voice said "Ha ha!" I got quite a few more, it was a productive night for the voices!